Dubai ONEROAD GROUP: one belt, one Road Middle East practitioner
2022.03.24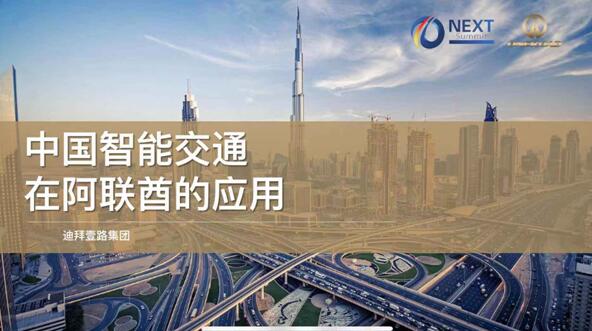 One road group has seven major industries, including comprehensive trade, oil and gas chemical industry, public transportation, new media and intelligent technology, and plans to expand its business to international tourism and project investment. Dubai one road taxi company is a public transport industry under one road group. It is the only taxi company newly approved by Dubai road and Transport Bureau and issued a special business license by Dubai Ministry of economy in recent 20 years.
China and the United Arab Emirates face the same or different development stages and characteristics in road traffic development. By analyzing the government support, transportation planning, public transport investment, the use of intelligent transportation and other factors between China and Arab countries, Dubai No. 1 taxi company has positioned its development direction in the industry where "China and Arab countries have complementary advantages".
Public transport in the UAE includes bus, taxi, light rail, subway and water bus. Taking Dubai as an example, according to the statistics of Dubai road and Transport Bureau, the Dubai public transport network attracted a total of 410 million passengers from January to September 2018. The share of public transport in population movements has steadily increased from 6% in 2006 to 17% in 2017, while the Dubai road transport authority is seeking to push it to 30% by 2030. In addition, the Dubai road and transport authority will also transform the maritime transport mode. The Dubai water canal connects the commercial Bay canal with the Arabian Gulf. After the opening of these modes, there has been a significant increase in passenger capacity.
In order to improve the use frequency of public transport, the Dubai government adopts diversified incentive policies to advocate citizens to use public transport travel modes, such as setting up the "most determined Award" on the 9th public transport day held on November 1, 2018.
In China, using intelligent terminal system to meet daily travel needs has long become a habit of consumers. With the iterative development of the Internet and science and technology, intelligent technologies that have been continuously improved and broken through have been applied to the development of intelligent city construction and achieved a more convenient way of life for people.
Yilu taxi combines China's rapidly developing automobile manufacturing industry, flexible and advanced public transport and intelligent transportation forms with Dubai's growing public transport demand and the growing service demand of Chinese passenger groups, and applies convenient technology to urban transportation to bring a new scientific and technological travel experience to the people of UAE. At the same time, through the development mode of "from point to line, from line to area", the service coverage is rapidly expanded to create the linkage effect of multi industry, multi-channel, multi business and multi development.
At present, the taxi industry in Dubai takes three forms: roadside parking, telephone reservation and telephone call dispatching center dispatch. Dubai first road taxi has developed and put into use an app, which has online car hailing, free ride, shared car, women's car, special vehicle services (such as disabled car service) and high-end customized services (such as business car and tourism car rental). On this basis, it also opens a Chinese Service channel to break the existing taxi Hailing tradition.
In terms of payment, Dubai Yi Road taxi will cooperate with Alipay, and passengers can pay directly by mobile phone, changing the existing traditional consumption habits, thereby stimulating more energy consumption. On the basis of public transport services, take the customer experience as the service core, and expand the business to more channels.
Guided by drivers, Dubai No. 1 taxi company will undertake different businesses such as vehicle training, vehicle cleaning and vehicle maintenance, expand the business closed loop with No. 1 taxi as the core, and realize a series of positive measures from training to on the road in the early stage and maintenance to maintenance in the later stage.
With consumers as the channel, Dubai first road taxi company takes the transportation industry as the carrier, involves the express industry and catering industry, and deeply explores the needs of customers in the field of express service and meal delivery service.
Through the above dual business operation mode of "expanding internal business + expanding external business", it has not only formed a business closed loop with Yilu taxi company itself as the core, improved Brand Initiative, but also laid a solid channel foundation for building a complete industrial chain in the future.
Intelligent transportation not only means providing passengers with more convenient and fast service experience in Dubai, but also relying on rich resources and channels, one road group has built a global service system to realize closer bilateral cooperation between China and Dubai. With the continuous development of business and the continuous expansion of channels, Yilu taxi will expand its business field and service scope to global services with Yilu group.
The group's one road travel company provides a variety of vehicle services for one road taxis, such as tourism reception, business reception and special vehicles, which greatly meets the profit model of mutual support and business connection of independent brands in operation.
As the seventh taxi company in Dubai and the only taxi company with Chinese background, Yilu taxi strives to deploy and reach the promotion strategy of national independent brand in the UAE. At present, we have purchased H5 series and H7 series of Hongqi vehicles, and reached an intention agreement with Hongqi brand to vigorously promote Hongqi brand to successfully pass the official certification and license of Dubai road and Transportation Bureau, and also open a door for Chinese independent brand vehicles to land in the UAE.
In the future, Dubai one road will take Dubai as the center, expand more fields to the surrounding areas, radiate Abu Dhabi, ajiman and Sharjah, cover major cities in the UAE, and become the most competitive diversified road traffic service brand in the UAE. In the next step, it is also planned to expand its business coverage to Saudi Arabia, Kuwait, Oman, Qatar and other regions, and bring Chinese independent brands led by red flag vehicles to the Middle East and North Africa.
With the continuous updating and iteration of scientific and technological development, if traditional industries do not keep pace with the times and continuously improve the level of independent innovation and market adaptability, they will be submerged by the waves of the development of the times. The development experience of Yilu taxi in Dubai is that it attaches importance to scientific and technological innovation and puts mature technology into the overseas market. Take all the areas where the intelligent transportation system is launched as the analysis goal, seek the most representative typical market cases, and transform them into a presentation mode more in line with the local market through continuous research, so as to truly achieve a global operation mode.